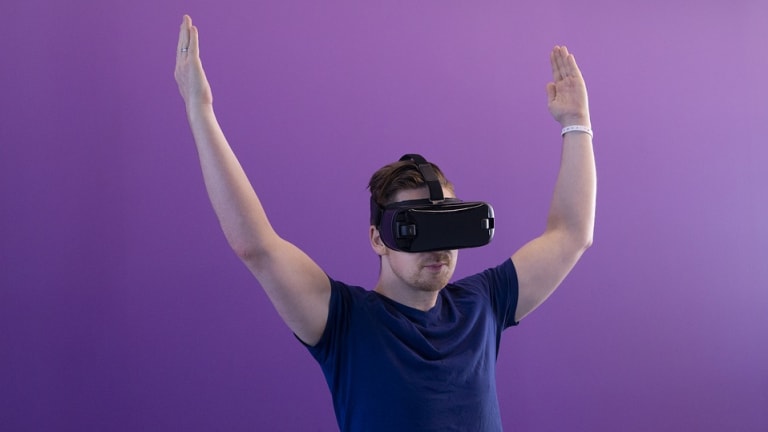 FDA Authorizes Virtual Reality Program For Treatment of Chronic Lower Back Pain
EaseVRx treats patients through the use of cognitive behavioral therapy (CBT) and other therapy techniques.
Patients use a breathing amplifier to monitor their breath during exercises, which could indicate symptoms of pain.
The eight-week program consists of 56 daily VR treatment sessions, which range from two to 16 minutes in length.
The Food and Drug Administration (FDA) has approved the marketing of EaseVRx, a prescription-use virtual reality program.
EaseVRx intends to help reduce chronic lower back pain symptoms found in patients age 18 or older through the use of cognitive behavioral therapy (CBT) and other methods. Therapy techniques such as CBT are employed to address physiological symptoms of pain and mitigate them via skills-based treatment.
EaseVRx patients will use a VR headset, controller, and breathing amplifier during treatment. The headset and controller is used to navigate the digital space, while the breathing amplifier scans for pain by monitoring the patient's breath during exercises.
Patients who use EaseVRx will undergo an eight week treatment program consisting of 56 VR sessions. The treatment sessions, which are to be done every day, entail a duration ranging from two to 16 minutes. Each session is designed to teach the user a particular skill set that can be used to help minimize pain resulting from everyday activities.
An increasing number of medical practices are shifting to digital appointments and treatment plans, such as EaseVRx. This shift has the potential to make healthcare more accessible, less expensive for patients, and provide other exciting prospects for the future.