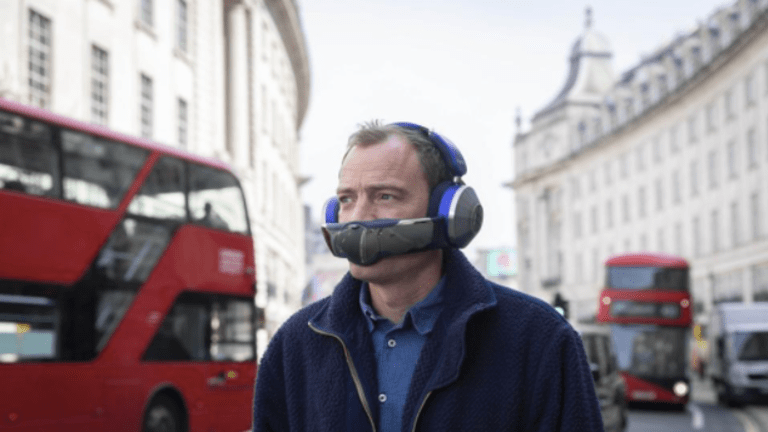 Dyson's Strange New Wearable Device Is Revealed
The Dyson Zone is a two-in-one wearable device, combining a pair of bluetooth noise-canceling headphones with an air-purifier mask.
Four air purification modes and three noise-cancellation settings are offered.
While the device's function coincides with health guidelines of the ongoing pandemic, Dyson has actually spent six years developing the wearable with a goal of helping individuals avoid air pollution
Dyson, a prominent name in the vacuum cleaner business, unveiled its latest gadget on Wednesday. The Dyson Zone is a two-in-one wearable device, combining a pair of bluetooth noise-canceling headphones with an air-purifier mask, which is attached to the headphones and wraps around the wearer's face.
The Zone purifies air through the use of compressors built into the ear cups, which suck in and filter nearby air. The four air purification modes available are low, medium, high, and auto. Three noise-cancellation settings are offered: Isolation, Transparency, and Conversation.
While the device's function coincides with health guidelines of the ongoing pandemic, Dyson has actually spent six years developing the wearable with a goal of helping individuals avoid air pollution, according to New Atlas.
"Air pollution is a global problem – it affects us everywhere we go," explained Jake Dyson, the company's chief engineer. "In our homes, at school, at work and as we travel, whether on foot, on a bike or by public or private transport. The Dyson Zone purifies the air you breathe on the move. And unlike face masks, it delivers a plume of fresh air without touching your face, using high-performance filters and two miniaturized air pumps. After six years in development, we're excited to deliver pure air and pure audio, anywhere."