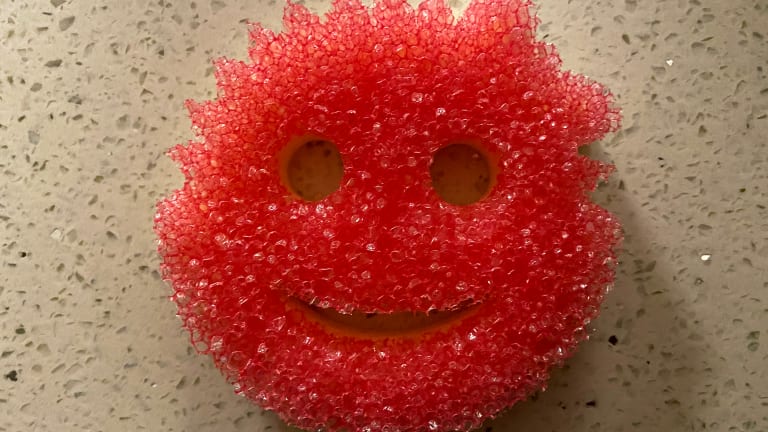 DESIGN FOR BAD
In the circles I swirl around in, "design for good" is a common expression. But why we need to qualify design for good as distinct from everything else we do is a big question.
In the circles I swirl around in, "design for good" is a common expression. There's a national program sponsored by the design industry's professional association (AIGA); books about design for good; many design courses (including the one I developed at the School of Visual Arts in 2003); there are rumors of a consortium of very large multinational corporations that want to join forces to do Design for Good; and in general people use the expression to distinguish their own work from regular old design.
The first question we should ask, which we can save for another time, is why nobody ever actually defines "good." We're left, and expected, to accept the goodness of the people doing the designing, and to trust their standards and judgement as to whether they succeed, and for whom.
A more essential question is why we need to say "design for good" in the first place. Doesn't it say something profound about design for good, and about us, that we need to distinguish it from all other design, which by implication must be mediocre or bad?
To clarify, design for good is not the same as "good design." Good design refers to things that are well designed — elegantly designed to function as intended, to incite pleasure or gratification or desire. Design for good implies an intention to deploy design to create some benefit to others; to contribute to social equity or environmental restoration, for two examples.
Likewise, I don't use "design for bad" here to mean bad design, although there is rampant and exuberant overlap between the two. But even leaving aesthetics aside, using the comparable measure of whether design contributes to social equity or environmental restoration, it can not only be argued, but proven, that the majority of design in the world is bad. Otherwise, we wouldn't need landfills. Nor would we need to talk about design for good.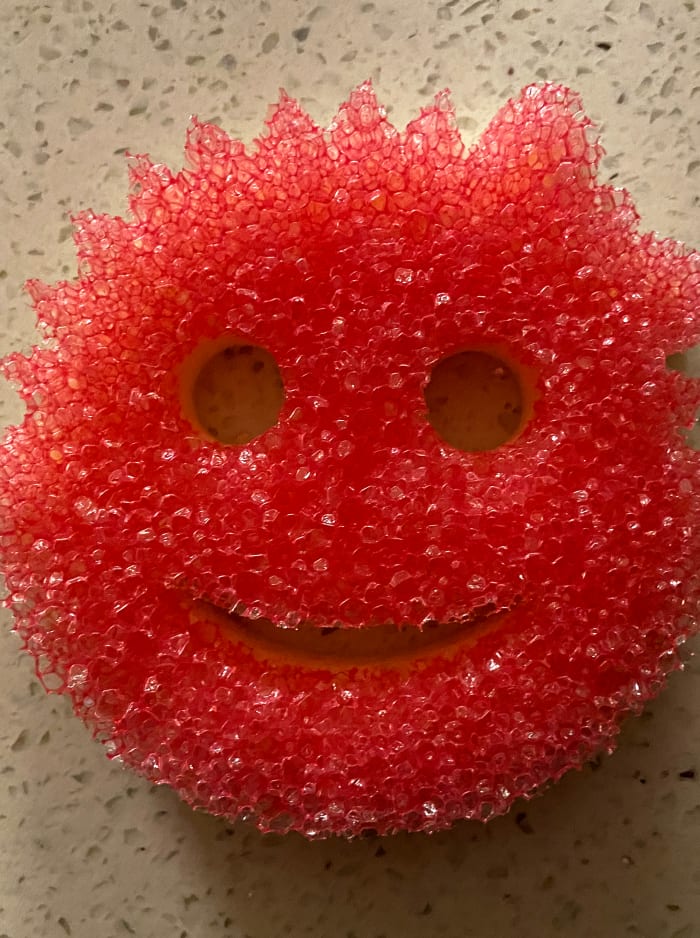 Take, for instance, the item above, which I discovered last week under the sink in our hotel room at the brand new and otherwise sensibly-designed Marriott Residence Inn in Buffalo, New York. It's a dual-sided, odor-resistant and scratch-free "Scrubby Mommy"! According to Scrub Daddy, the manufacturer of Scrubby Mommy, the sponge is made from a "highly engineered Polymer foam called 'FlexTexture®' that is exclusive to our brand," with "microfiber on the front and a silicone-based adhesive on its back," using "ResoFoam® — a highly engineered foam that is exclusive to our brand (sic). Unlike traditional cellulose, it remains velvety soft when dry and resists stains and odors. The material is also suds-generating and 6x more absorbent than the leading sponge brand." While it is nontoxic, PBA and latex free, test results are pending on whether it is biodegradable (IT IS NOT, if you need to wait for results!) and it is NOT recyclable. That means that every Scrubby Mommy and the plastic bag it comes in goes right to landfill. That's on the environmental bad-news side. On the equity side, is Scrubby Mommy elitist? On Amazon, they are $4.60 a piece, whereas a "leading brand" is $9.99 for 24 sponges. Who needs — or thinks they need — a sponge that's 6 times more absorbent? And who is the audience anyway? Would I be out of line to say I think it demeans women to assume we all find a smiling pink sponge with a hair bow irresistible, like dancing with mops or rejoicing about a toilet-bowl cleaner?
Perhaps, you're thinking, it's a small thing, I'm overreacting to go off on a little pink sponge, especially with the epic multiple crises we are facing right now, from the attack on democracy to genocide to the destruction of our planet. But the small things are part of the big problem. And it's a symptom. The sponge sits next to a miniature bottle of Palmolive Original Dish Liquid -- a prime example of a small format package. Equipment used to sort and recycle non-compostable waste cannot sort small format packages because they are — too small. According to the Ellen McArthur Foundation, "a staggering 32% of plastic material escapes in collection systems such as the ocean and clogs urban infrastructure. The cost of such after-use externalities for plastic packaging, plus the cost associated with the green house gas emissions from its productions, is estimated at USD 40 billion annually, exceeding the plastic packaging industry profit pool."
Small things add up. Having to qualify "design for good" as distinct from everything else we do without considering consequences is a big deal. When we see evidence of responsibility on the part of manufacturers of small things, we'll know we're making progress. But in the meantime...
Why is this sponge smiling?