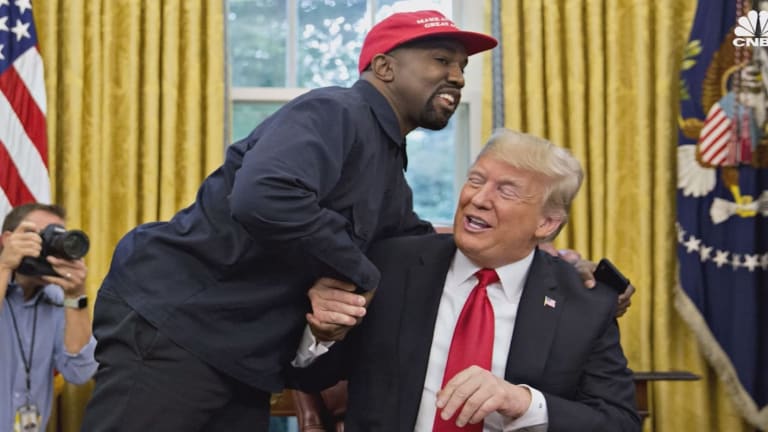 SHOCKER: GOP operatives behind Kanye West spoiler campaign
'Sunday Service' doesn't count as mass, either
We've suspected it all along, and this morning reporters at The Daily Beast connected the dots for us:
Kanye West's doomed White House campaign ... appears to have disguised potentially millions of dollars in services it received from a secretive network of Republican Party operatives, including advisers to the GOP elite and a managing partner at one of the top conservative political firms in the country.
Kanye West wasn't really running for President at all, it appears; the campaign was designed to draw votes from the Democrats. It's a shrewd move, the kind of thing you can almost respect Trump for. 
Reporters Roger Sollenberger and William Bredderman make their case by citing federal disclosures, including court filings and FEC data, as well as experts from government watchdog groups.
Unfortunately for the godfather of "chipmunk soul" (not to be confused with Chipmunk Punk), it appears that the rapper's campaign has run afoul of federal election laws:
The Kanye 2020 campaign committee did not even report paying some of these advisers, and used an odd abbreviation for another — moves which campaign finance experts say appear designed to mask the association between known GOP operatives and the campaign, and could constitute a violation of federal laws.
One would think that Kanye had to be in on the plan. Then again, self-awareness doesn't seem to be his strong suit.
Exhibit A:
SOURCE: The Daily Beast