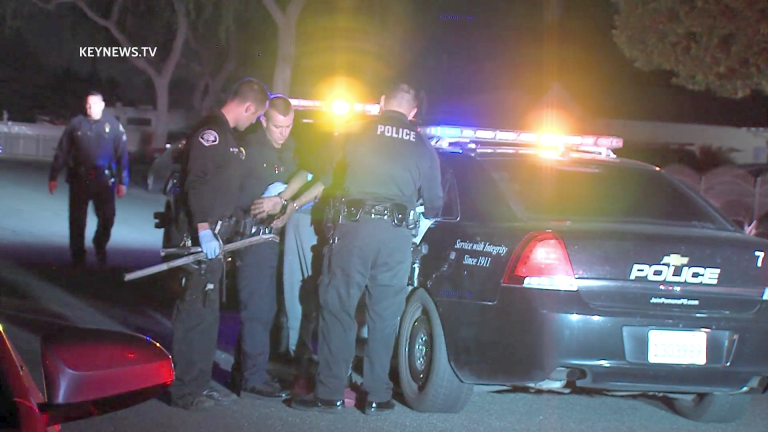 1 Arrested, 1 Injured After Violent Roommate Argument in Pomona (GRAPHIC)
An argument between two male roommates turned violent early Wednesday morning on Curtis Court, with one arrested and the other transported to the hospital with injuries.
WARNING: Video is classified as Graphic Content
Pomona: Around 12:50 a.m. Wednesday, June 30, 2021, Pomona Police and Los Angeles County Fire Department responded to reports of a collision on the 800 block of East Curtis Court. Arriving officers located an adult male suffering from blunt force trauma lying on the ground. He was transported to a local hospital by CARE ambulance with moderate injuries. The other male at the scene, who appeared to be uninjured, was observed being arrested and placed into the back seat of a police car. Two vehicles were found close to each other toward the side of the roadway with a damaged chain link fence between them.
According to preliminary information from the Pomona PD PIO, there was an argument between two male roommates. There was intention of striking the other with their vehicle and one was struck with a metal pipe. A 32-year-old male at the scene was arrested for attempted murder, assault with a deadly weapon and vandalism.
Tony V Photojournalist, Key News Network