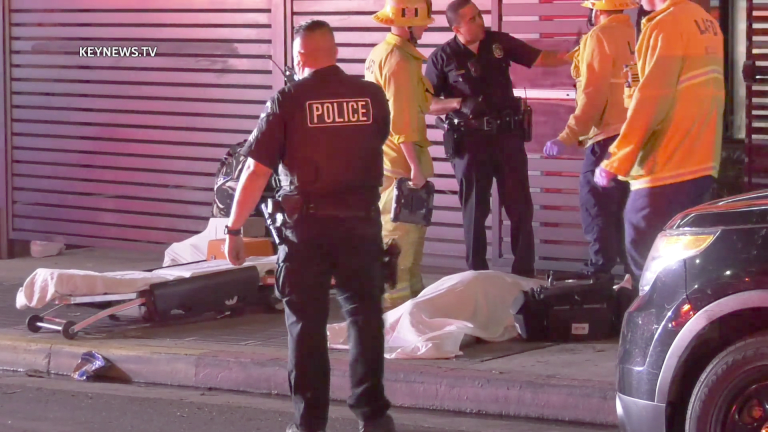 1 Dead, 1 Wounded in East Hollywood Hotel Shooting
One person is dead, one wounded in a shooting at Avenue Hotel in East Hollywood just before midnight Monday.
Los Angeles: A shooting occurred between two armed individuals that left one dead and one wounded at the Avenue Hotel on the 300 block of North Vermont Avenue, near Beverly Boulevard in East Hollywood, around 11:54 p.m. Monday, Oct. 4, 2021.
One victim was pronounced deceased on the sidewalk in front of the hotel. A second victim was transported from inside the hotel to a local area hospital in serious but stable condition. Los Angeles Police Department officers and Los Angeles Fire Department personnel were searching for more victims. Three people were seen taken into custody at the location. Their involvement in the shooting is not known at this time.
The shooting is under investigation. This news story will be updated when more information becomes available.