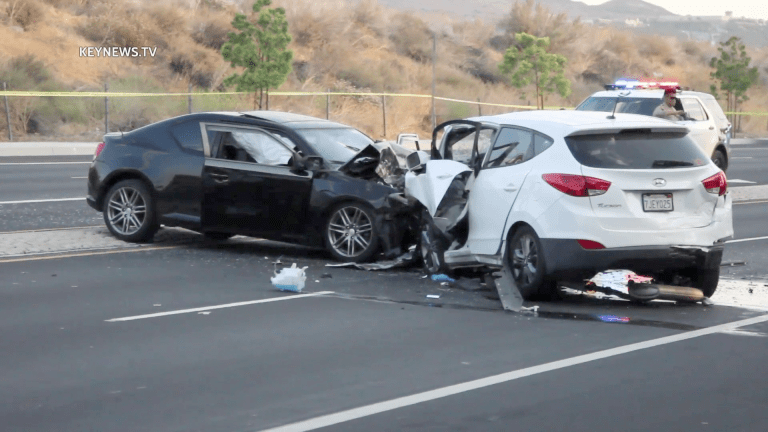 1 Killed in Canyon Country Three-Vehicle Collision, 1 Transported to Hospital
A three-vehicle collision killed one person and injured another on Soledad Canyon Road Thursday evening.
Canyon Country: One person was killed and one patient was transported to a local hospital as a result of a three-vehicle traffic collision on Thursday, June 17, 2021.  The collision was reported just after 5:45 p.m. on the 17600 block of Soledad Canyon Road near Canyon Country Park. Two ambulances were called to the scene around 6 p.m. At least one patient was transported to the hospital in unknown condition and one person was pronounced dead at the scene. The Sheriff's Department is investigating the cause of the collision.
A witness interviewed at the scene told Key News that it was a head-on collision. He was in a car behind a vehicle that swerved and then ended up going over the divider into oncoming traffic. 
Oscar Sol Photojournalist, Key News Network