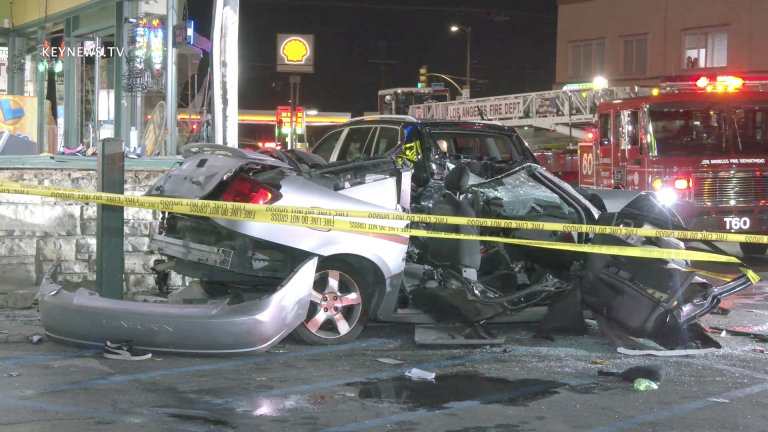 1 Killed in North Hollywood Multi-Vehicle Collision
One fatality, three patients transported, and two evaluated at the scene of multi-vehicle collision on W. Oxnard Street.
North Hollywood: On Saturday, Mar. 13, 2021, at 6:54 p.m. on 1000 W Oxnard Street, a total of six patients were involved in a multi-vehicle collision. One patient was determined deceased at the scene and three patients were transported in unknown conditions (all meeting trauma criteria due to the mechanism of injury). Two additional patients were evaluated at the scene and declined LAFD treatment/transport. The age and gender of the patients are unknown at this time. The building did not suffer any structural damage and is deemed safe of occupancy. The cause of the crash was not determined and remains under investigation.
​
Keith Johnson Photojournalist, Key News Network