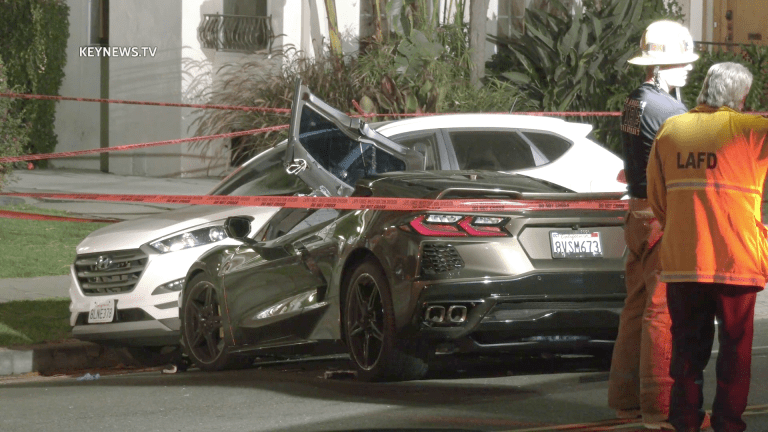 1 Male Killed, 1 Female Critical in Los Feliz Corvette C8 Crash
A male, 20, was killed in a car crash involving other vehicles on North Vermont Avenue in Los Feliz Sunday evening.
Los Feliz: A crash involving a Corvette C8 that appeared to have collided with two other vehicles, came to rest perpendicular into a third parked vehicle killing a male occupant Sunday evening.
Los Angeles Fire Department personnel along with Los Angeles Police Department officers responded to a reported traffic collision on the 1800 block of North Vermont Avenue around 8:11 p.m. Upon arrival, firefighters located three patients in a Corvette. 
According to LAFD, a 20-year-old male was determined deceased at the scene, a female, 18, was transported to a local hospital in critical condition, and a male, 19, declined LAFD treatment/transport and was released at the scene. The LA County Coroners office also responded to the location. 
The cause of the collision is under investigation. This news story will be updated if more information becomes available.