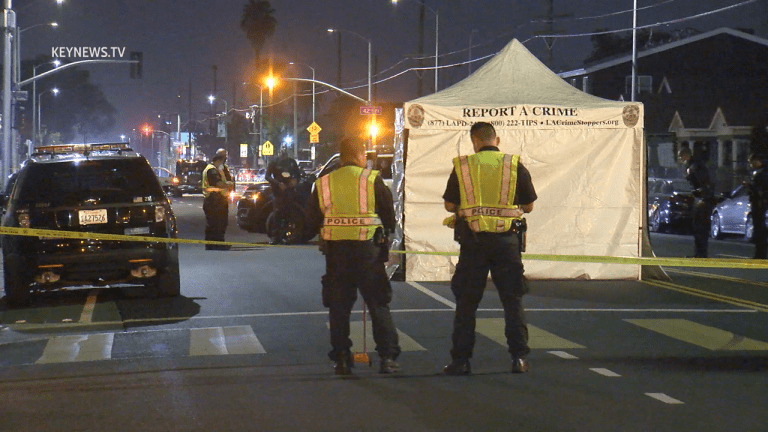 1 Male Struck and Killed in Vermont Square Hit-and-Run
Police are asking for information from anyone who witnessed the hit-and-run on Normandie and 42nd Street.
Vermont Square, Los Angeles: LAPD South Traffic Division officers responded to a reported hit-and-run traffic collision at the intersection of Normandie and 42nd Street at approximately 10:40 p.m. Wednesday, Mar. 31, 2021. A male victim was pronounced dead at the scene in the roadway after being struck by a vehicle possibly heading northbound on Normandie. The suspect vehicle fled the scene and out of the area. No vehicle or suspect description is available. LAPD detectives were at the location reviewing security footage of the incident. LAPD South Traffic Division Sergeant Nguyen, who was interviewed by Key News at the scene, is asking for witnesses to reach out to LAPD South Traffic Division at (323) 421-2577 or anonymous tip through LA CrimeStoppers.
​
Zak Holman Senior Photojournalist, Key News Network