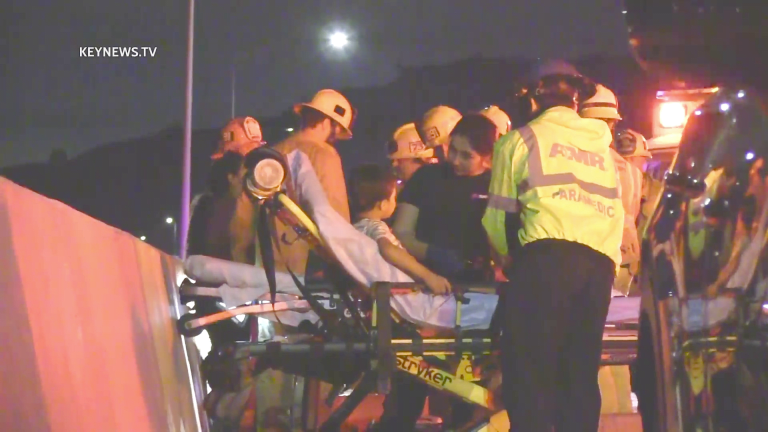 1 Person Ejected, Multiple Injured in Vehicle Rollover Collision on 5 Freeway in Santa Clarita
Multiple people were injured, including children, in a vehicle rollover collision on the 5 Freeway north of the 14 Freeway late Sunday night in Santa Clarita.
Santa Clarita: Los Angeles City and County Fire Departments, along with AMR paramedics and California Highway Patrol officers responded to a rollover collision involving a white SUV on the 5 Freeway around 11:01 p.m. Sunday, Aug. 29.
One person was ejected in the collision that occurred on the Golden State Freeway (5) to the Antelope Valley Freeway (14) North. CHP reported at the time of the collision that seven patients were involved, two in critical condition. Children were among the injured patients transported to a local hospital by ambulance.
CHP reported major rollover damage to the white SUV. All lanes of the freeway were stopped around 11:05 p.m. and reopened by around 1:32 a.m. Monday.