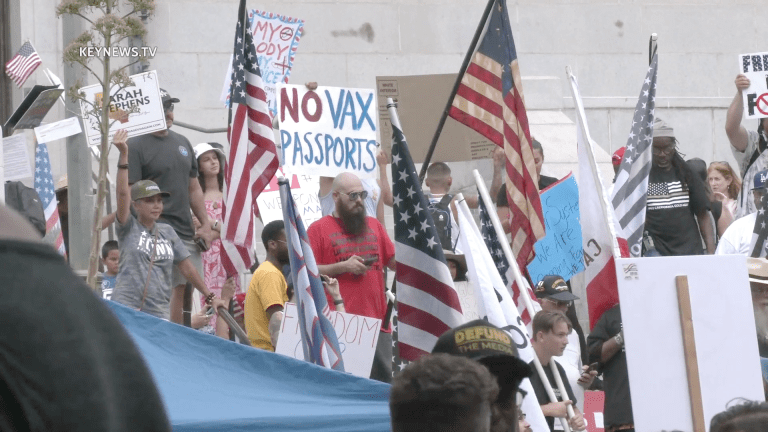 1 Stabbed During DTLA March Protesting Vaccine Mandates and Passports
A male was stabbed Saturday during a march in Downtown Los Angeles protesting mandatory coronavirus vaccines and passports.
Los Angeles: Demonstrators gathered at the south lawn of LA City Hall on Saturday afternoon, Aug. 14, for the "Freedom March" against medical tyranny that was planned for 2 p.m. to protest mandatory vaccines and passports. 
Many protestors held signs and used bullhorns to get their messages across while standing on sidewalks and gathering on the lawn. 
Los Angeles Police Department Headquarters tweeted around 3:15 p.m. that LAPD was monitoring the protest and were on the scene to maintain order after a fight broke out. "We are aware of 1 male that was stabbed and is being treated by LAFD. No arrests have been made but the investigation is ongoing."