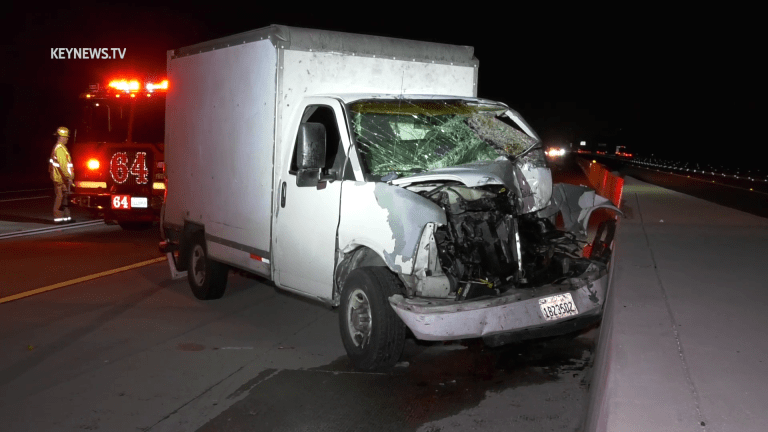 1 Trapped in Box Truck in 3-Vehicle Freeway Collision
Male extricated from box truck after collision on Westbound 210 Freeway .
Claremont: At approximately 2:20 a.m. Wednesday, Feb. 17, on the Westbound 210 Freeway between Towne and Baseline Road, a call went out to CHP for a 3-vehicle traffic collision with one person trapped in a vehicle. Los Angeles County Fire responded to the location and used the Jaws of Life to cut the male occupant out of the box truck. He was transported by ambulance to the local hospital.
​
Jack Reynolds Photojournalist, Key News Network