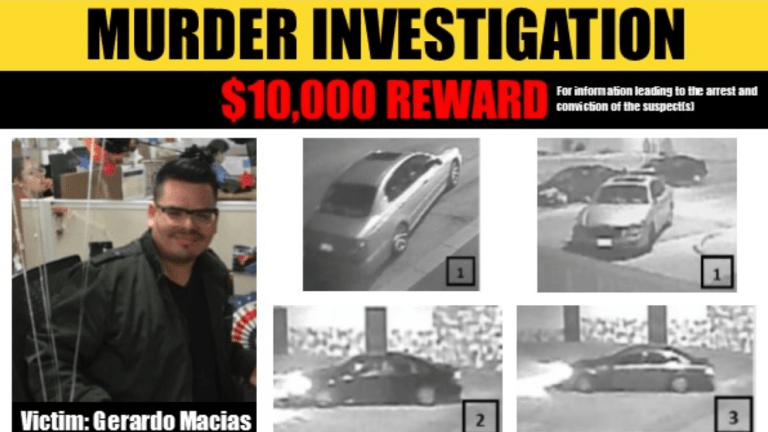 $10K Reward for Information Leading to Arrests in Macias Murder Case
$10K reward has been extended for help solving March 16, 2019 murder of Macias.
Los Angeles: Los Angeles County Sheriff's Department, along with Gerardo Macias's loved ones, are asking anyone with information of the shooting death of Gerardo, to please call to help investigators find the suspects.
According to LASD Press Release, the unprovoked shooting of 22-year-old Gerardo Marcias occurred Saturday night, March 19, 2019, at approximately 10:30 p.m., near Alondra Boulevard and White Avenue in Compton.
The Marcias family was making a U-turn into the driveway of an abandoned strip mall at Alondra Boulevard and White Avenue when suspects fired several rounds striking their vehicle and injuring several occupants inside. Gerardo, who was seated in the front passenger seat, suffered a fatal gunshot wound and was pronounced dead at the scene.
Two of the suspect's vehicles are described as dark-colored, four-door sedans. The third suspect vehicle is described as a light-colored Mercedes Benz with a sunroof. Witnesses described the occupants of one of the dark sedans as a Black male. The driver of the Mercedes Benz was described as a Black female.
The Los Angeles County Board of Supervisors approved a $10K reward, which has been extended, for information leading to the arrest and conviction of the murder suspect(s).
Please call Homicide Bureau Detective House or Detective Sloan at (323) 890-5500.
To remain anonymous, please call "Crime Stoppers" at (800) 222-TIPS (8477). Use your smartphone by downloading the "P3 Tips" mobile APP, or report information using the website. http://www.lacrimestoppers.org
​
​
​