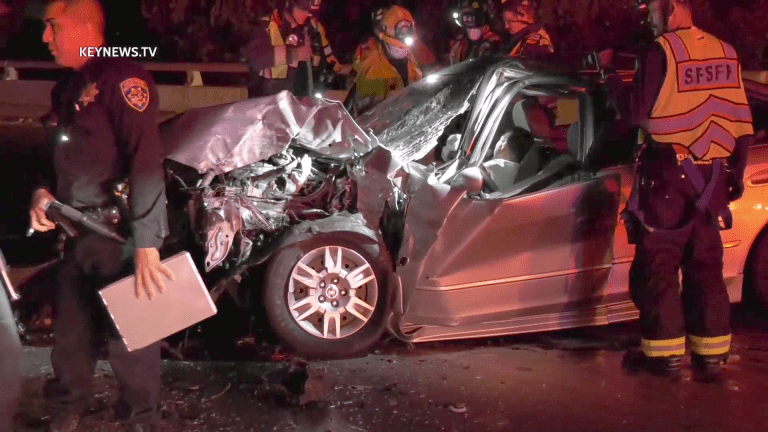 2 Critical Patients Extricated, 1 Crash Victim Fled I-605 2-Vehicle Collision
Two patients were extricated, one victim fled on foot from a 2-vehicle collision on I-605 early Monday morning.
Whittier: On Monday, Apr.19, 2021, around 12:12 a.m., California Highway Patrol responded to a call of a 2-vehicle collision on the I-605 South just past the Slauson Avenue exit. Per CHP CAD, one person was ejected from the vehicle lying in the #2 lane of the Southbound I-605. When CHP arrived at the scene, one victim of the crash fled on foot and still remains at large. Two trapped patients in critical condition, were extricated from the vehicle by Los Angeles County Fire Department and transported along with reportedly another patient to a local hospital by CARE ambulance. The I-605 South had a hard closure for approximately 40 minutes.
​
Jack Reynolds Photojournalist, Key News Network