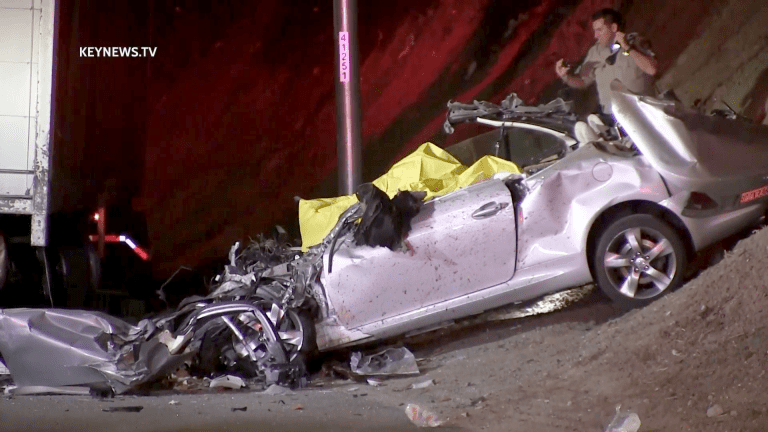 2 Decapitated in Crash with Big Rig Backside on I-5 Freeway
Two people were decapitated after crashing into the back of a parked big rig early Saturday morning on the I-5 Freeway in Granada Hills.
Granada Hills: A vehicle crashed into the back of a big rig parked on the shoulder of the I-5 Freeway, decapitating both occupants of the vehicle.
California Highway Patrol responded to the incident around 12:57 a.m. Sunday, Aug. 15, on the Southbound I-5 Freeway just south of the Northbound 405 Freeway. 
CHP issued a Sig Alert shortly after responding to the scene, shutting down all lanes except the HOV lane. The gender and age of the two deceased individuals have not yet been released.