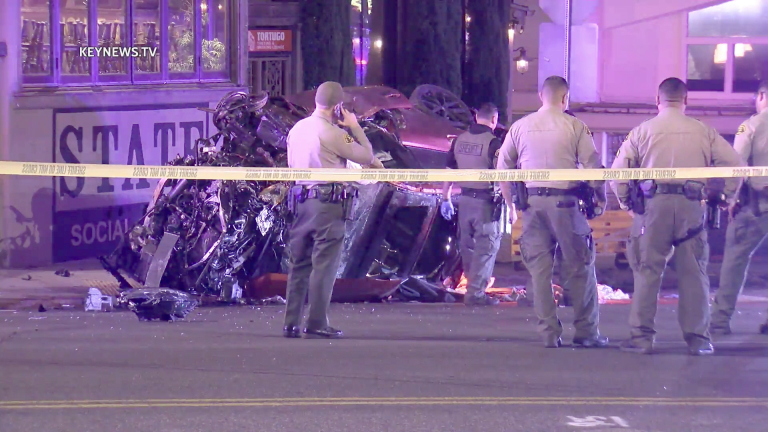 2 Seriously Injured in West Hollywood High-Speed Crash
Two people were hospitalized after a high-speed crash in West Hollywood at Sunset and Holloway early Saturday morning.
West Hollywood: A red/orange possible Dodge Charger came to rest against a building, the location of State Social House restaurant, after a high-speed crash at the intersection of Sunset Boulevard and Holloway Drive at 2:21 a.m. Saturday, July 24, 2021. The vehicle was traveling eastbound when the driver lost control. The driver and one passenger were transported to a local area hospital in serious but stable condition per the Los Angeles Sheriff's Office. 
According to the West Hollywood Sheriff's Station, suspected DUI may be a factor in the cause of the crash, but that has not yet been confirmed. Los Angeles County Fire Department and Los Angeles County Sheriff's West Hollywood Station are handling the investigation.
Zak Holman Senior Photojournalist, Key News Network