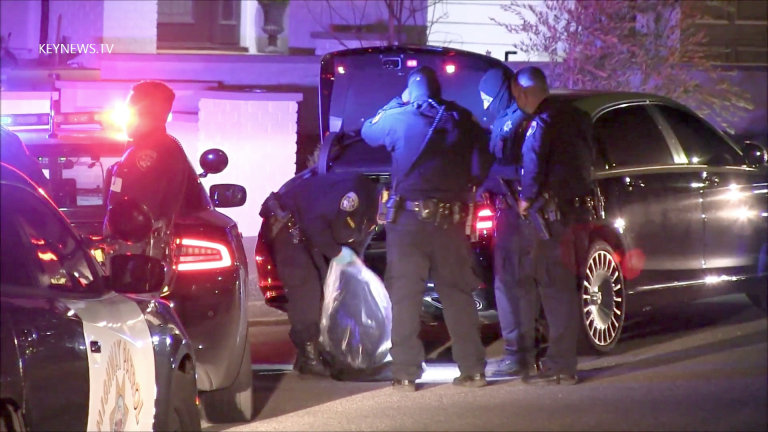 2 Males Apprehended at Pursuit Termination, 1 Gun Recovered
CHP pursuit ended in Granada Hills at Clydesdale and Longacre with two men in custody and a gun found in the vehicle.
Granada Hills: Around 3:25 a.m. Saturday, Feb.27, California Highway Patrol was in pursuit of a 2008 Mercedes Benz with paper plates on the Northbound 170 Freeway at Magnolia Boulevard. The suspects proceeded driving at high speeds reaching over 90 mph through the 405 and 118 Freeways. The pursuit continued through side streets exiting Balboa Boulevard and continued. CHP made a pit maneuver forcing the driver to stop. The suspect vehicle collided with a parked car on Clydesdale Road and Longacre Avenue in Granada Hills making the vehicle come to a complete stop. CHP apprehended two males and after a search on the vehicle they found a handgun. No further information is available.
​
Oscar Sol Photojournalist, Key News Network