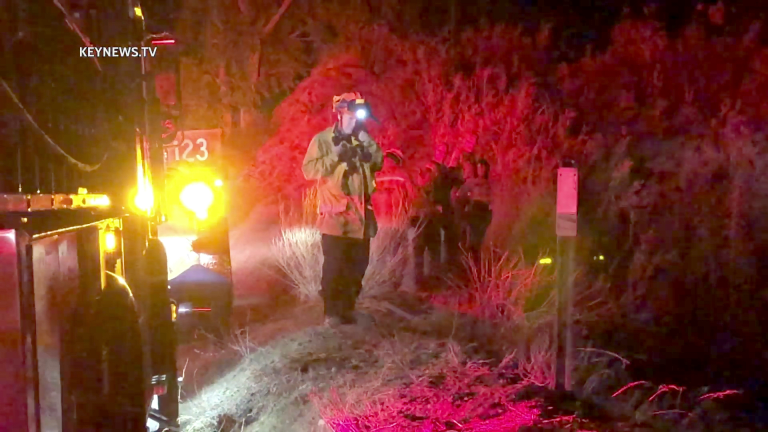 2 Patients Airlifted from Vehicle Wreckage at Bottom of Embankment in Santa Clarita
Two patients were airlifted, one of them trapped in a single wrecked vehicle that landed approximately 600 feet down an embankment in Santa Clarita early Sunday morning.
Santa Clarita: The Los Angeles County Sheriff's Department, California Highway Patrol, and Los Angeles County Fire Department requested a helicopter to airlift two patients from a single wrecked vehicle that fell off the side of an embankment approximately 600 feet down landing on its roof with one person trapped. Witnesses gathered at the location at Santa Clara Truck Trail and Little Tujunga Canyon Road (Bear Divide Vista Picnic Area), called 911 and reported the incident around 12:12 a.m. Sunday, September 26, 2021.
The identity of the the two patients, and status of their injuries were not immediately available.