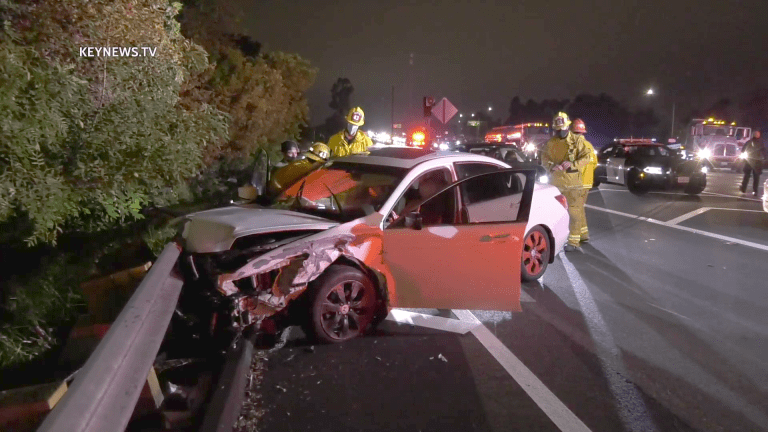 2 People Trapped in I-10 Multi-Vehicle Collision
Two trapped people were transported to hospitals, one man became combative after multi-vehicle collision on the I-10 Freeway early Monday morning.
Los Angeles: Around 1:13 a.m. Monday, May 31, 2021, California Highway Patrol responded to a multiple vehicle collision with two people trapped in vehicles on the Eastbound I-10 Freeway at Bundy in the Sawtelle neighborhood of Los Angeles. One male became combative at the scene with CHP and was detained, then transported to the hospital. Two patients were transported by Los Angeles Fire Department paramedics to local hospitals with unknown injuries. Alcohol may have been a factor in the crash. CHP is investigating and had closed the 10 East at Bundy at the time of the incident.
Jack Reynolds Photojournalist, Key News Network