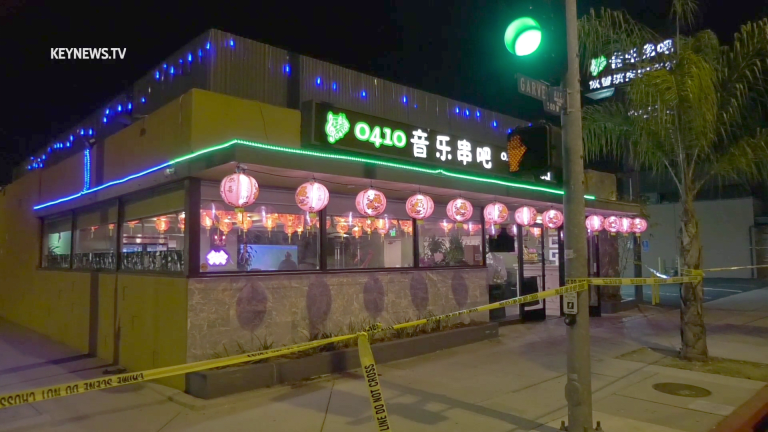 2 Persons Fatally Shot in Monterey Park
A man and woman were fatally shot on West Garvey Avenue Monday evening.
Monterey Park: Officers responded to a shooting on the 500 block of West Garvey Avenue around 6:30 p.m. Monday, Apr. 5, 2021, where they located two victims. The male and female victims were pronounced dead at the scene, according to the Los Angeles County Sheriff's Department. The victims were not identified, and the motive for the shooting is unknown. There is no information on suspects at this time. Monterey Park Police are investigating the shooting along with the Sheriff's Department.
​
Jack Reynolds Photojournalist, Key News Network