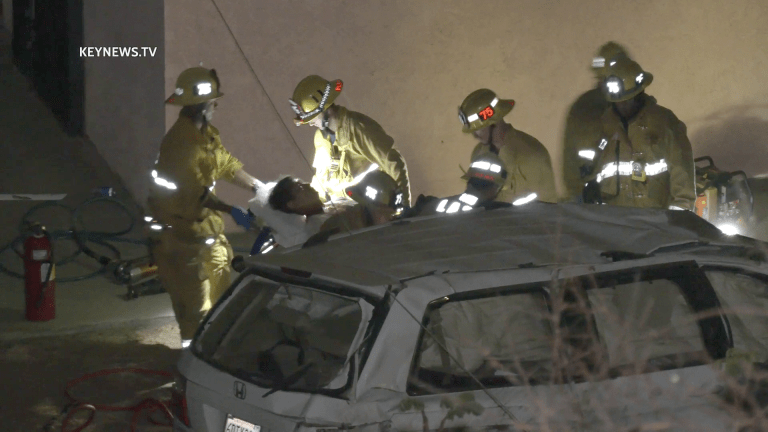 2 Trapped After Minivan Lands into Residential Backyard off 118 Freeway
A driver is in critical condition after leaving the roadway on the 118 at 5 Freeway South, and landing into a residential backyard in Mission Hills.
Mission Hills: Los Angeles Fire Department crews and California Highway Patrol officers responded to a call around 12:59 a.m. Saturday, Aug. 21, of a vehicle that came off the 118 Freeway landing into the backyard of a home. 
Two people were found trapped inside a severely damaged minivan in the backyard of a home on the 10700 block of N Lev Avenue. The driver was in critical condition, and the passenger suffered minor injuries. LAFD extricated then transported the driver within the first 10 minutes of arrival. CHP is investigating the incident.