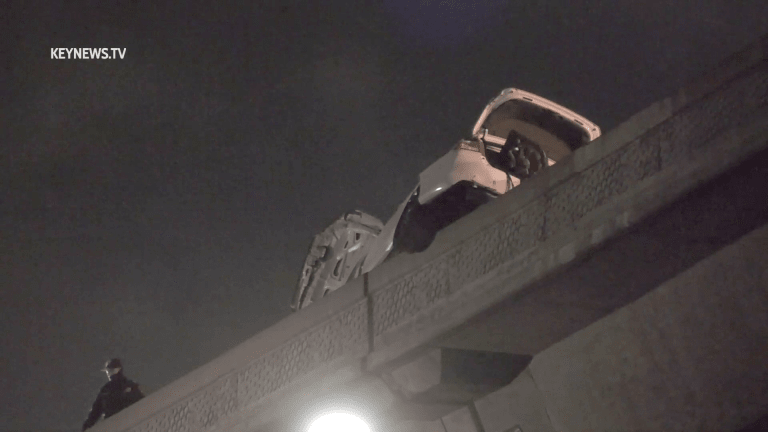 2-Vehicle Crash, 1 Hanging over 110 Expressway Bridge
A DUI investigation is pending after 2-vehicle collision leaves one vehicle hanging over expressway bridge.
Los Angeles: On Saturday, Mar. 14, 2021, at 10:54 p.m. a call went out to California Highway Patrol reporting a crash that occurred on the 110 W to 105 expressway transition. When CHP arrived on the scene, they reported that two vehicles crashed on the bridge and one was hanging over, overlooking the 110 southbound freeway. CHP advised that a DUI investigation is pending.
​
Jack Reynolds