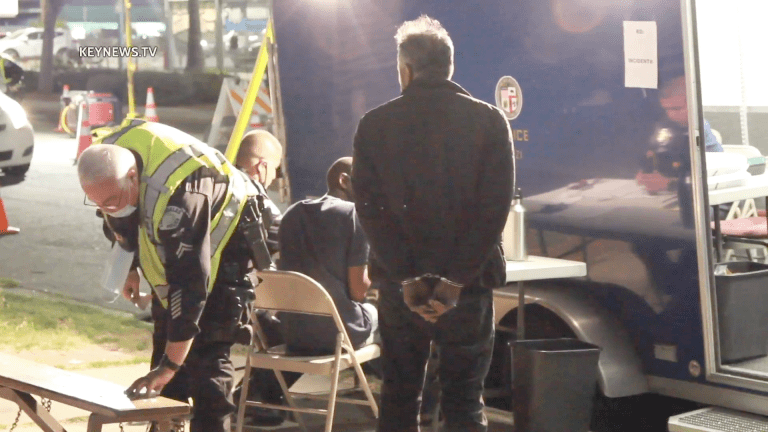 3 Arrested at License / Sobriety Checkpoint in Canoga Park
LAPD conducted a DUI checkpoint Saturday night with a total of six arrests that included three from perimeter teams.
Canoga Park: On Saturday, Apr. 17,2021, the Los Angeles Police Department conducted a drivers license/sobriety checkpoint from around 6:30 p.m. until 11 p.m. at Sherman Way and De Soto Avenue. Sergeant Jodie McGee for LAPD Valley Traffic Division mentioned three arrests were made, possible four, at the checkpoint alone, as well as three arrests by perimeter teams. All arrests were DUI related - alcohol and/or drugs, according to Sergeant McGee.
Sergeant McGee said LAPD tries to do checkpoints in every division. Areas are screened, and this location is a prominent one. Out of the 1,191 cars that came through the street, 848 cars were screened by officers, according to Sergeant McGee.
​
Oscar Sol Photojournalist, Key News Network
​