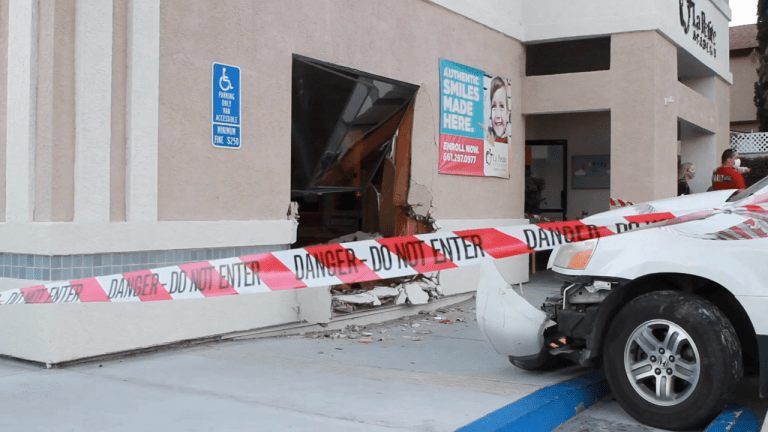 3 Children Airlifted After Vehicle Crashed into a Saugus Preschool
Three children under the age of 4 were airlifted to Northridge Hospital in unknown condition.
Saugus: Three children were airlifted after a vehicle crashed into a preschool late afternoon Monday, Feb.22. The crash was reported at about 4:40 p.m. as a vehicle into a structure on the 28000 block of Seco Canyon Road, according to the Los Angeles County Fire Department. La Petite Academy of Saugus is listed at the address of the incident, with witnesses at the scene reporting a white SUV crashed into the front of the preschool.
Two helicopters were requested to airlift three pediatric patients, according to Fire officials. Central Park was named the landing zone for the helicopters, which airlifted the three children to Northridge Hospital, according to the department. The children were all under the age of four, according to officials with the Los Angeles County Sheriff's Department. The conditions of the children are unknown.
​
Oscar Sol Photojournalist, Key News Network