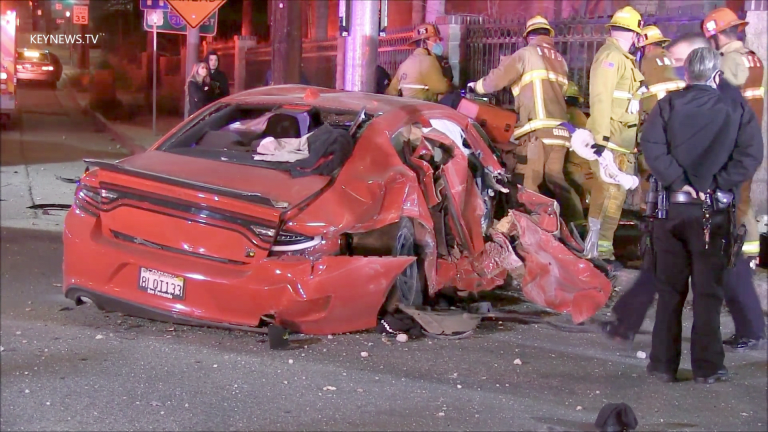 3 Injured in Sylmar Vehicle Collision Early Sunday Morning
Three patients were treated and transported to local hospital after vehicle collision into wall.
Sylmar: At 12:12 a.m. Sunday, Feb.21, a traffic collision was reported on the 15000 block of Roxford Street. LAPD Firefighters and Paramedics were at the scene treating three patients. A red vehicle heading eastbound on Roxford crashed into a wall at the intersection of Foothill and Roxford. LAPD taped the scene of the collision to conduct their investigation.
​
Oscar Sol Photojournalist, Key News Network