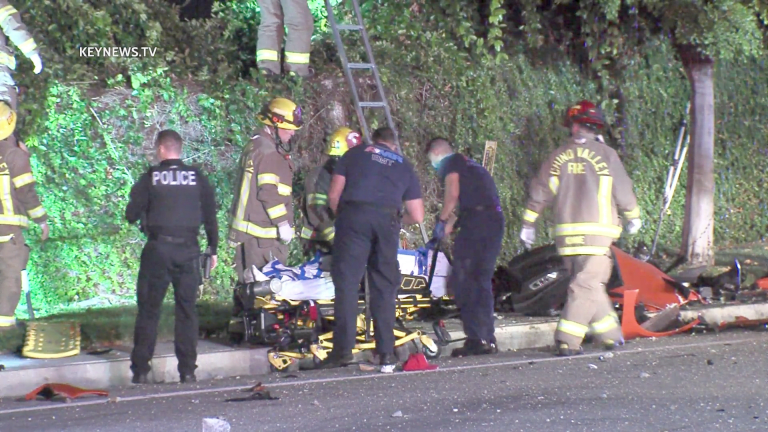 3 People Ejected, 1 Dies in Early Morning Chino Crash (GRAPHIC)
One person is dead, two hospitalized after ejection from a vehicle collision at the corner of Alicia Way and East End Avenue early Wednesday morning.
WARNING: Video is classified as Graphic Content
Chino: Just after 2:00 a.m. Wednesday, July 7, 2021, Chino Valley Fire responded to the corner of Alicia Way and East End Avenue for reports of a traffic collision with parties ejected. Arriving crews located a car that crashed, landed over a backyard wall and into the swimming pool of a residence. Three parties were ejected during the crash. Firefighters were observed on ladders retrieving two of the victims from the top of an ivy covered wall. One person was pronounced dead at the scene. Two patients were transported in critical condition by AMR ambulance to a local hospital. Chino Police Department is investigating the collision.
Tony V Photojournalist, Key News Network