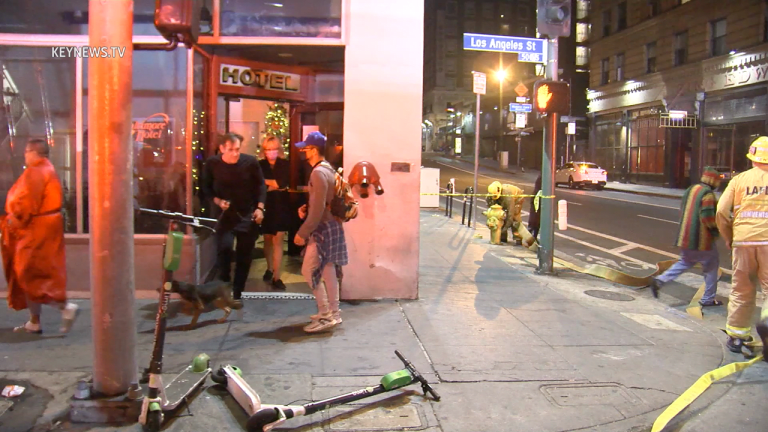 4th Floor Unit Fire Evacuates Residents onto Street Sunday Night in DTLA
A small fire Sunday night at the Hotel Baltimore Apartments evacuates around 40 people onto the street.
Los Angeles: LAFD responded to 501 S Los Angeles Street at 9:44 p.m. Sunday. When firefighters arrived at the six story pre-1960 structure, there were no signs of fire or smoke. According to LAFD Spokesperson Margaret Stewart, the firefighters located a small fire in one unit on the 4th floor during investigation, and quickly extinguished it. The smoke activated the automatic fire sprinklers which will necessitate water removal. No injuries were reported. Additionally, approximately 40 people were evacuated during the incident. Residents were out front of the building with small animals and family members. The occupant of the affected unit was evaluated at the scene and released.
​
Zak Holman Photojournalist, Key News Network