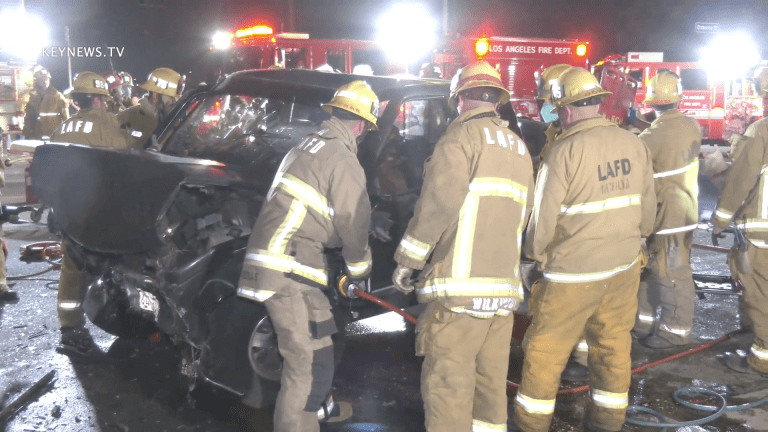 5 Patient Traffic Collision with Entrapment in Arleta (GRAPHIC)
Two extricated patients along with three others including a baby, were all transported to hospitals after collision.
WARNING: Video is classified as Graphic Content
Arleta: Around 10:00 p.m. Friday, Apr. 16, 2021, Los Angeles Fire and Police Department responded to a traffic collision on the 9200 block of North Canterbury Avenue. When units arrived, they found two people trapped in a pickup truck, two people suffering from injuries on the sidewalk, and one baby, who were all transported to local hospitals. LAFD used the Jaws of Life to extract the two from the pickup truck. Los Angeles Police Department is investigating.
​
Keith Johnson Photojournalist, Key News Network