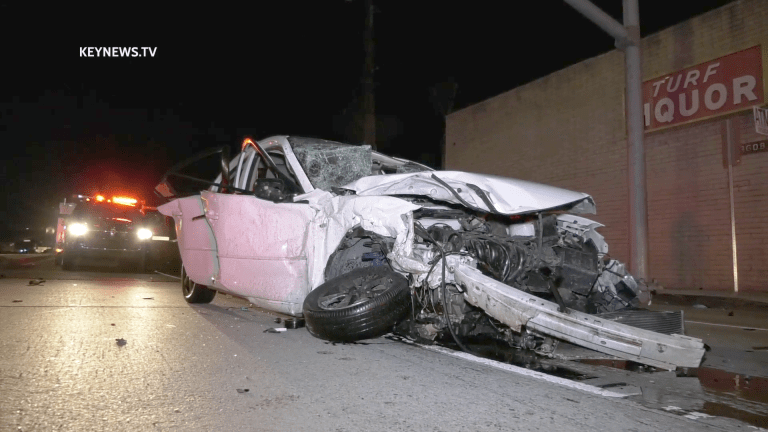 5 People Critically Injured in Whittier 2-Vehicle Collision
All five occupants of a 2-vehicle collision were transported to a hospital late Sunday night.
South Whittier: At 10:57 p.m. Sunday, Apr. 18, 2021, California Highway Patrol received a call of a 2-vehicle traffic collision with people trapped at Florence Avenue and Telegraph Road. Upon arrival, CHP and the Los Angeles County Fire Department with ambulance, located five people trapped inside the vehicles. All five victims were transported to a local hospital. CHP is investigating the collision. Sergeant Workman, with the California Highway Patrol, was at the scene and was interviewed by Key News. He said speed appears to be an issue involved and possibly running a red light. One of the drivers was believed to not be wearing a seatbelt, according to Sergeant Workman. The age range of the victims was not released.
​
Jack Reynolds Photojournalist, Key News Network