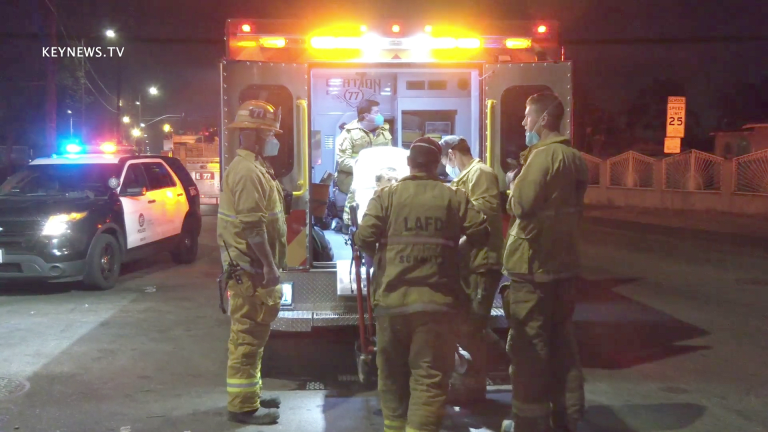 5-Year-Old Boy Shot in Sun Valley Saturday Morning
A young boy was transported to a hospital in non-life-threatening condition after a shooting on Sheldon Street.
Sun Valley: On Saturday, Apr. 10, at 1:15 a.m., the Los Angeles Police Department responded to a shots fired call on the 12100 block of Sheldon Street. When units arrived, they found a 5-year-old boy who was shot in the foot. Units rushed the boy to a rescue ambulance where he was then rushed to a local hospital in non-life-threatening condition. A neighbor witness at the scene said two men came and fired 5-6 shots through two bedroom windows and one child was hit through the left foot. He went on to say that the whole family is traumatized. The two men who did it, according to the witness, got away and went toward San Fernando Road. He said the child is disabled and the family seems to be a nice, normal family. The suspects have not been captured at this point in time.
LAPD Foothill division is investigating the shooting. According to LAPD Detective Martinez, the suspect(s) wore dark colored clothing and fled through the main lobby heading eastbound.
​
Keith Johnson Photojournalist, Key News Network