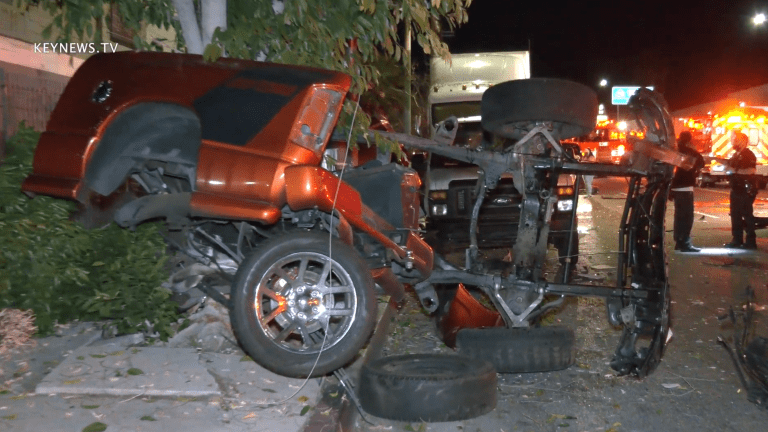 Accident Victim Self-Extricated After Collision, Truck Split in Half
Accident victim transported in critical condition after Paxton Street accident in Pacoima.
Pacoima: At 9:57 p.m., Jan. 21. 2021, the Los Angeles Fire Department responded to a traffic collision on the 13200 block of Paxton Street. When crews arrived, LAFD transported the male victim to a local hospital in critical condition. The victim self-extricated from a truck that split in half from the impact of the collision. The Los Angeles Police Department are investigating the accident.
​
Keith Johnson Photojournalist, Key News Network