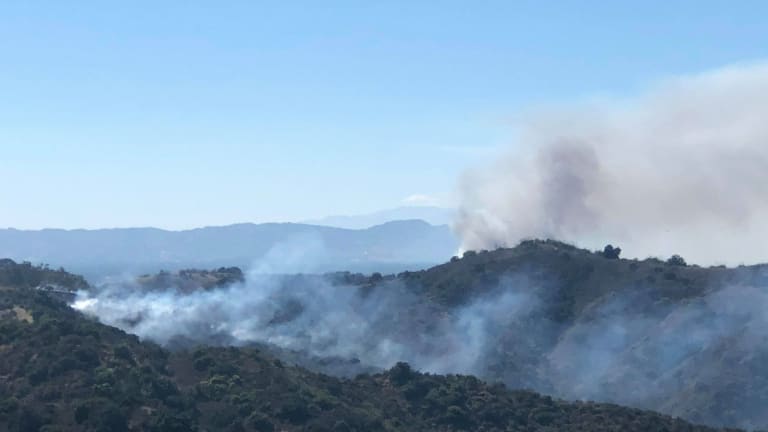 Afternoon Studio City Brush Fire Near Tree People Contained
Firefighters successfully defended homes in a challenging hillside brush fire.
Los Angeles: Los Angeles Fire Department crews responded to a hillside brush fire around 3:30 p.m. Saturday afternoon in the 3000 block of N Coldwater Canyon Avenue in Studio City.
According to LAFD, firefighters contained the 1.5 acre brush fire that was slowly burning down a steep and remote medium brush hillside terrain with 8-10 mile an hour winds. The fire was visible from Fryman Canyon and located near Tree People to the east of the Coldwater and Mulholland intersection, and not far from a gate-guarded community. Firefighters successfully defended the nearby homes with LAFD helicopter water drops, along with assistance from LACoFD helicopter water drops to slow the spread of the fire. Ground crews worked to extinguish the flames after overcoming challenges to access the fire on the steep terrain.
According to LAFD, knockdown was achieved in approximately two and a half hours. No structures were damaged, and no reports of injuries. The cause of the fire is under investigation.
The fire in the foreground is the one covered in this story, the other fire to the right behind the hill, is the Sepulveda Basin fire that also burned Saturday afternoon.
​
Photos: Key News Network
​