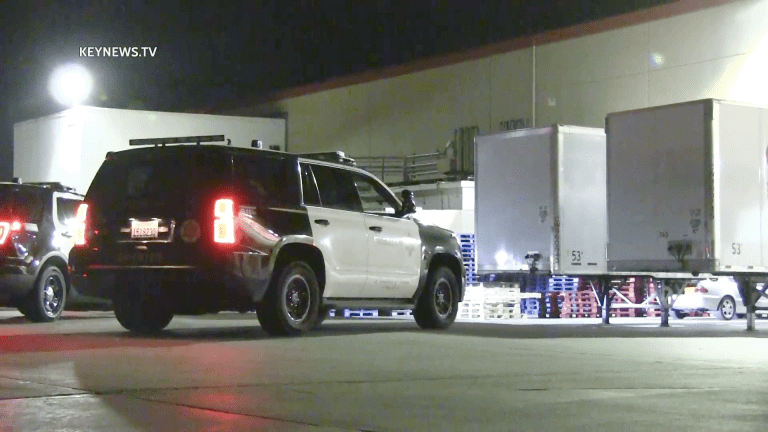 Alleged Assault Suspect's Vehicle Found Behind Costco in Santa Clarita
After a brief pursuit Thursday night, deputies found the alleged assault suspect's vehicle abandoned behind Costco at Via Princessa and Costco Plaza in Santa Clarita.
Santa Clarita: On Thursday night, Aug. 5, 2021, Los Angeles County Sheriff's deputies were briefly in pursuit of a silver Mercedes Benz with an individual who allegedly attempted to assault a deputy. Once the pursuit entered the 14 Freeway at Via Princessa, deputies lost visual on the suspect. When deputies located the vehicle around 9:35 p.m. behind Costco at Via Princessa and Costco Plaza, the suspect was not present. An air unit was called to assist with the search. A containment was established to locate the suspect. The suspect was not located at the time of the incident.