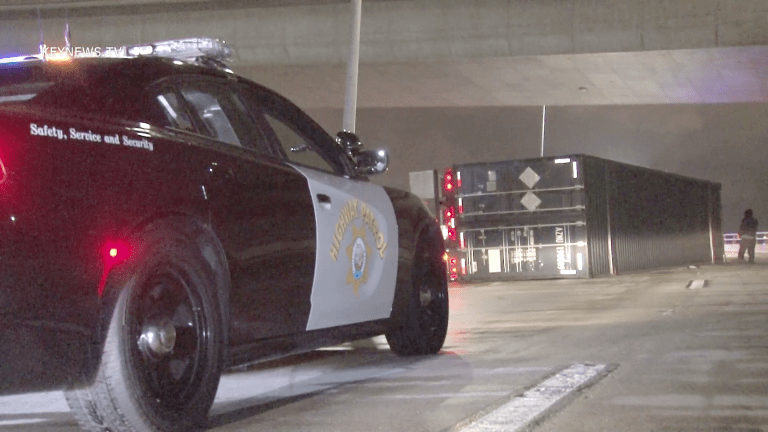 Amazon Semi-Truck Overturned in Rancho Cucamonga
Amazon driver safe after semi-truck overturned on the I-10 W to I-15 Southbound connector road Thursday night.
Rancho Cucamonga: Around 9:06 p.m. California Highway Patrol along with Ontario Fire Department responded to a call of a traffic collision of a semi-truck on the connector road of the I-10 Westbound to the I-15 Southbound. Upon arrival, a 53 foot chassis container combo vehicle was located on its right side, according to CHP officer Carlos Gonzalez who was interviewed at the location. It was confirmed it was an Amazon semi-truck that overturned on the overpass and the driver was able to get out safely. Officer Gonzalez stated that the wet roads played a factor in the collision. A Sig alert was expected to last no more than two hours. Amazon packages may be delayed due to this incident.
​
Nathan Wilking Photojournalist, Key News Network