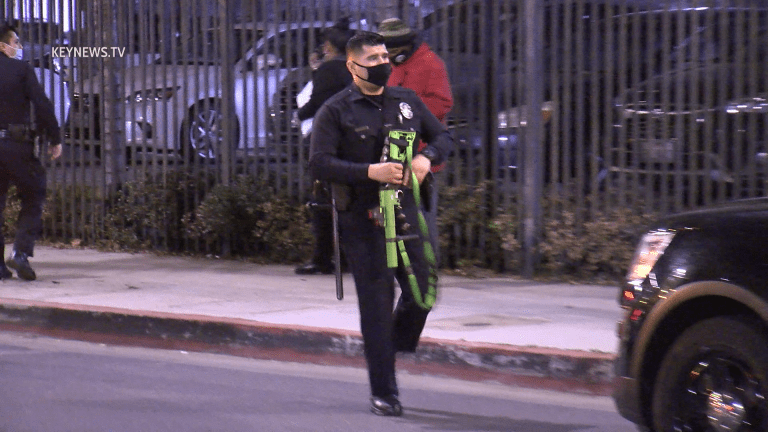 Armed Robbery Suspect on MTA Bus in DTLA
Man armed with knife attempts escape on MTA bus after robbing two, and assaulting one in downtown.
Los Angeles: A man armed with a knife was taken into custody on a MTA bus Monday morning at approximately 1:25 a.m. The man, who robbed two victims and brandished a knife at a third victim before getting onto the MTA bus, was located by LAPD Central division officers who were able to stop the bus at the intersection of Flower and 23rd Street. The third victim was able to follow the bus and identify the suspect. The suspect was taken into custody, along with the knife used in the crime.
​
Zak Holman Photojournalist, Key News Network