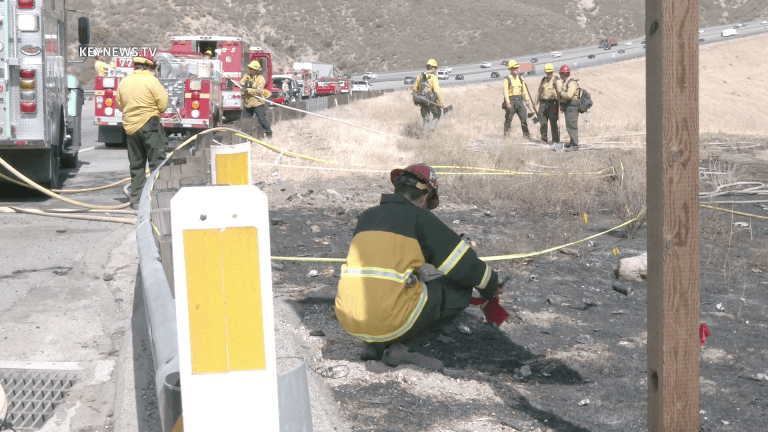 Arson Investigators at Scene of Brush Fire Near Pyramid Lake
Angeles National Forest Arson investigators placed evidence markers at the scene of a brush fire near Pyramid Lake Friday afternoon.
Los Angeles: Around 2:10 p.m. Friday, July 9, 2021, Los Angeles County Fire Department, California Highway Patrol, and Angeles National Forest Arson investigators responded to a 5 1/2 acre brush fire near I-5 South about one mile south of Pyramid Lake. ANF Arson investigators were on the scene placing evidence markers after the flames were extinguished. Firefighters were in mop-up mode working on hotspots. ANF will remain on the scene to continue their investigation.
Keith Johnson Photojournalist, Key News Network