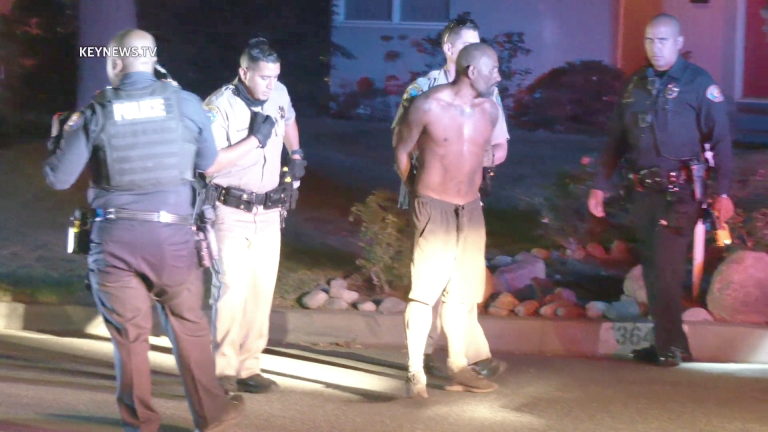 Arson Suspect Arrested at Altadena Brush Fire
An arson suspect was taken into custody by authorities in the area of a brush fire in Altadena Sunday evening.
Altadena: Around 8:40 p.m. Sunday, June 27, 2021, the Los Angeles County Fire Department responded to a brush fire in the hills at the end of the 3800 block of Fair Oaks Avenue. As firefighters were coming up the road, they saw a man walking away from the fire shirtless with lots of brush on his pants. California Highway Patrol deputies located the man and arrested him, then transferred custody of the arson suspect to the Pasadena Police Department. The fire was held at two acres. LACoFD is Investigating the fire.
Keith Johnson Photojournalist, Key News Network