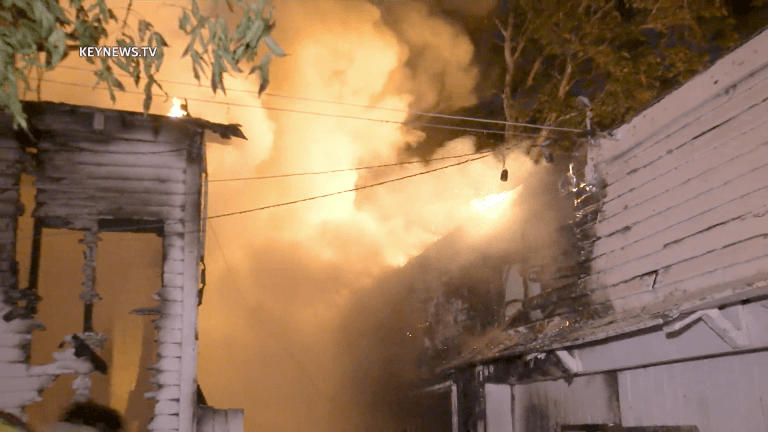 Back House and Detached Garage Burn in Silver Lake
Firefighters extinguished the flames of two burning structures on Plata Street late Tuesday night.
Silver Lake: A back house and detached garage burned around 11:24 p.m. Tuesday, Aug. 10, 2021, on the 3400 block of Plata Street. Los Angeles Fire Department responded to the location and found the two structures involved in fire. A neighboring home to the east was damaged by the flames as well. 
LAFD began an aggressive fire attack, and was able to achieve knockdown at 11:40 p.m. The building is possibly vacant, and homeless could be seen living behind the property between the affected structure and 101 Freeway sound wall. The cause of the fire is under investigation, but the homeless encampment may be a possible factor. No victims reported at this time.