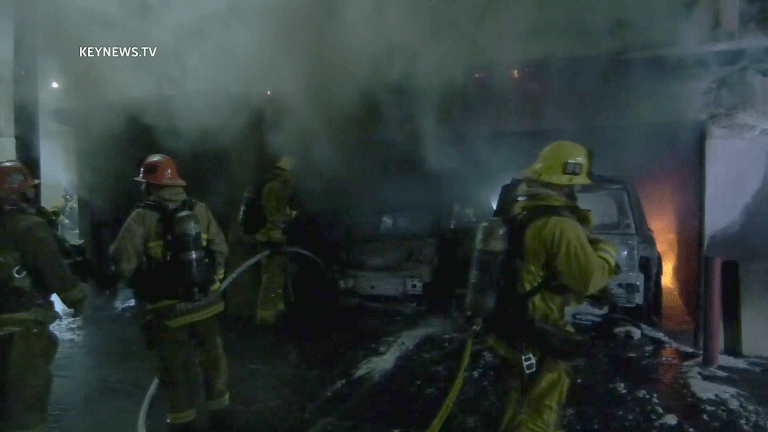 Baldwin Hills Carport Fire Damages Vehicles
Firefighters extinguished carport flames that threatened a two-story apartment building and damaged vehicles.
Baldwin Hills: Around 12:50 a.m. Wednesday, Apr. 21, 2021 a call went out to the Los Angeles Fire Department reporting a structure fire on the 4800 block of West Linscott Place. When LAFD crews arrived, multiple vehicles were on fire with flames extending into the two-story apartment complex with overhead power lines arcing. It took 35 minutes for LAFD to extinguish the fire.
​
Jack Reynolds Photojournalist, Key News Network