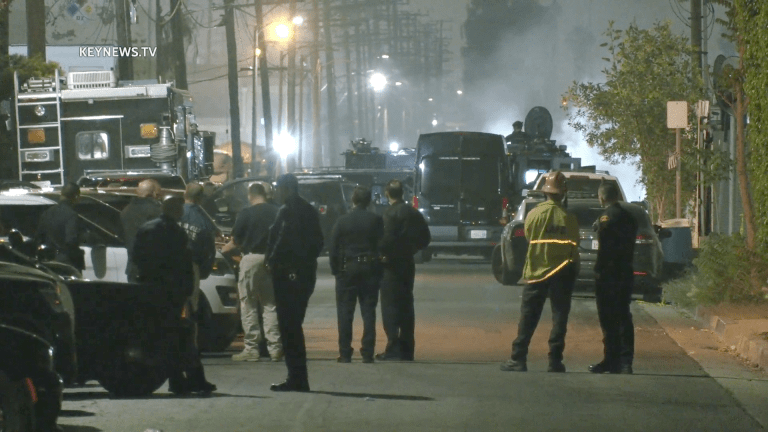 Barricaded Suspect Tear Gassed from Vehicle  During Standoff
A barricaded stolen vehicle suspect was tear gassed by LAPD SWAT to remove him from the vehicle during a standoff.
North Hollywood: Los Angeles Police Department and SWAT responded to a stolen vehicle suspect barricaded in a car in the area of Coldwater Canyon and Raymer Street Thursday night. SWAT team deployed tear gas to get the suspect to exit the car. Los Angeles Fire Department rescue ambulance transported the suspect to a hospital.
Keith Johnson Photojournalist, Key News Network