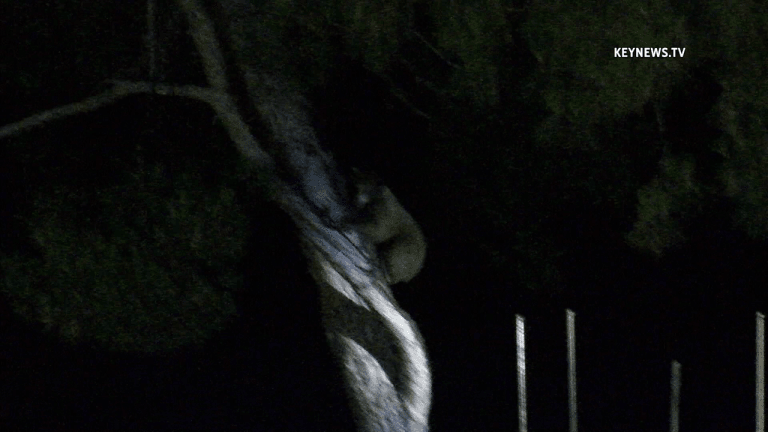 Bear Roams Sylmar Residential Area
A sizable bear roamed the streets of Sylmar causing a disturbance to residents living in the area.
Sylmar CA: At 10:15 p.m., LAPD officers responded to the area of Eldridge Drive and Harding Street regarding multiple calls of a bear sighting. Approximately twelve officers responded to the area in search of the bear, which they were able to locate in a local golf course. Officers followed the bear as it roamed through the area until it climbed a tree on the golf course and proceeded to fall asleep approximately thirty feet up the tree. Animal control was unable to respond.