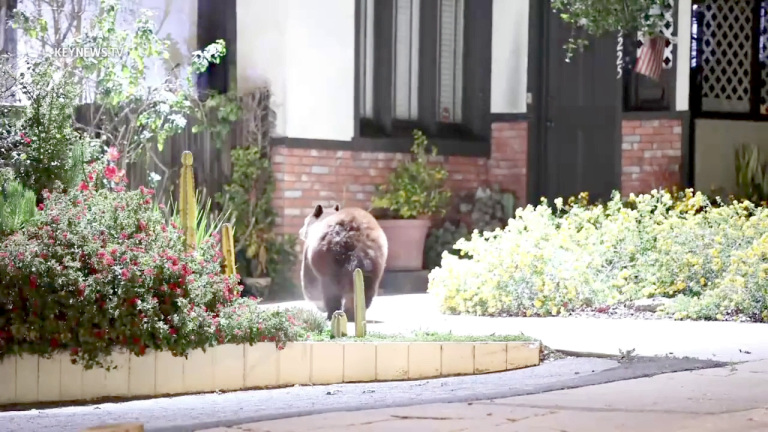 Bear Sighting in Eagle Rock Tuesday Night
Civilians gathered, and Animal Services attempted to guide the bear from the neighborhood back toward the hillside.
Eagle Rock: Just after 10 p.m. Tuesday, Mar.2, Los Angeles Police Department received a call of a large brown bear on the 2700 block of W. Broadway. A police helicopter along with several patrol officers attempted to corral the bear in the area of East Highway 2, west of Sumner Avenue, and north of Broadway. As Animal Services arrived at the scene, the bear was spotted running out from a backyard on Sumner Avenue and was chased by a group of civilians northbound on Sumner until the bear retreated into another backyard. A group of civilians walked into the backyard and observed the bear hiding behind bushes and climbing fences. Animal Services was not equipped to capture the bear, and attempted to guide the bear back toward the hillside.
​
Edward Tovmassian Photojournalist, Key News Network
​