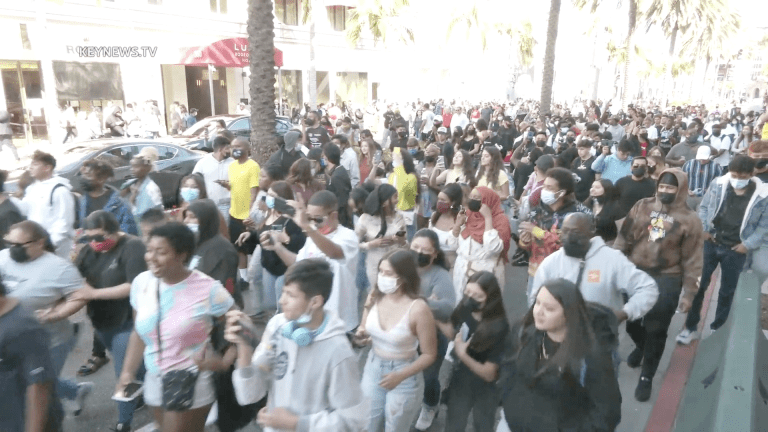 Beverly Hills Police Declare Unlawful Assembly on Crowd Gathered for Promoted Upcoming YouTube vs TikTok Boxing Event
Around 200 people gathered and marched in Beverly Hills during a meet-up for a promoted upcoming YouTube vs TikTok boxing event with Austin McBroom and Bryce Hall.
Beverly Hills: Around 200 people responded to a social media invite for a meet-up promoting the upcoming YouTube vs TikTok "Battle of the Platforms" boxing event with YouTube star Austin McBroom and Bryce Hall scheduled for Saturday, June 5. The crowd gathered in front of the Gucci store on Saturday, May 29, 2021, around 4:00 p.m. on the 300 block of North Rodeo Drive, and proceeded to march through the shopping district as police in riot gear began making their presence known by blocking streets and managing the crowd. Beverly Hills Police Department declared an unlawful assembly.
Keith Johnson Photojournalist, Key News Network