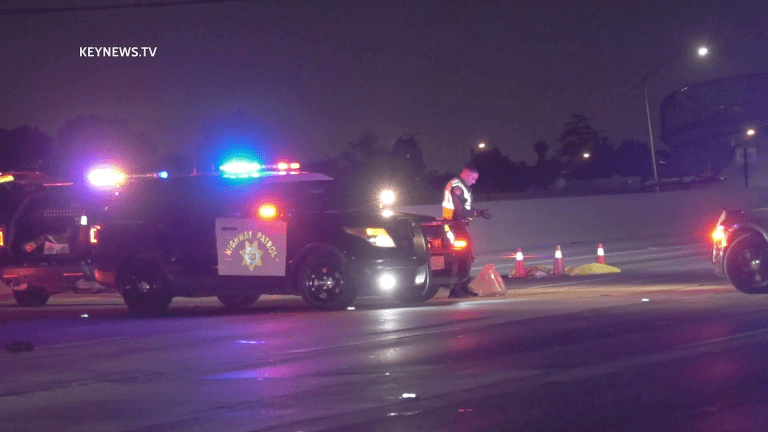 Bicyclist Fatally Struck on Pomona Freeway (GRAPHIC)
A bicyclist riding on the Pomona Freeway was struck and killed Tuesday night.
WARNING: Video is classified as Graphic 
Los Angeles: On Tuesday, May 4, 2021, California Highway Patrol responded to a call around 8:15 p.m. of a bicyclist riding on the Pomona (60) Freeway Eastbound at Santa Anita in the city of South El Monte. Upon arrival, officers found a body in lanes struck by multiple vehicles. The victim was pronounced dead at the scene. The point from where the victim was hit to where he ended up was around several hundred feet, according Sergeant Charlie McMichael with East Los Angeles CHP office who spoke with Key News at the incident. The drivers of the vehicles that struck the victim remained at the scene, and the officers were observed inspecting the vehicles. 
Jack Reynolds Photojournalist, Key News Network