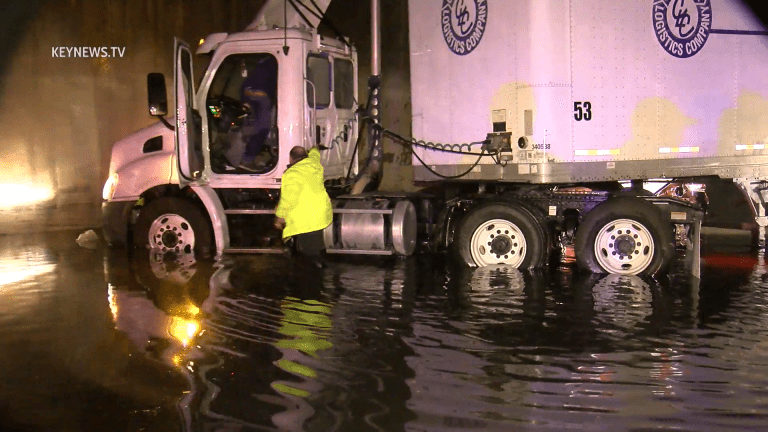 Big Rig and Sedan Collide on Flooded I-5 Freeway in DTLA
A big rig vs sedan collision occurred on the 1-5 Northbound just before the 110 Interchange early Friday morning.
Los Angeles: At around 2:00 a.m. Friday, Jan. 29, 2021, California Highway Patrol Central Division officers responded to a reported big rig vs. sedan on the I-5 Northbound just before the 110 Interchange. A red sedan and tractor trailer entered a flooded area of the freeway and collided with each other. The sedan was stuck on the right side of the tractor trailer, and both drivers were uninjured in the collision. The jack knifed big rig was driven off the freeway with the damaged sedan. CHP closed the #2 - #4 lanes while the vehicles were removed. The lanes were cleared by 2:30 a.m. LAFD was not requested because the occupants were not injured. Two feet of water was left standing in the #3 and #4 lanes. Cal-Trans was requested to remove the water.