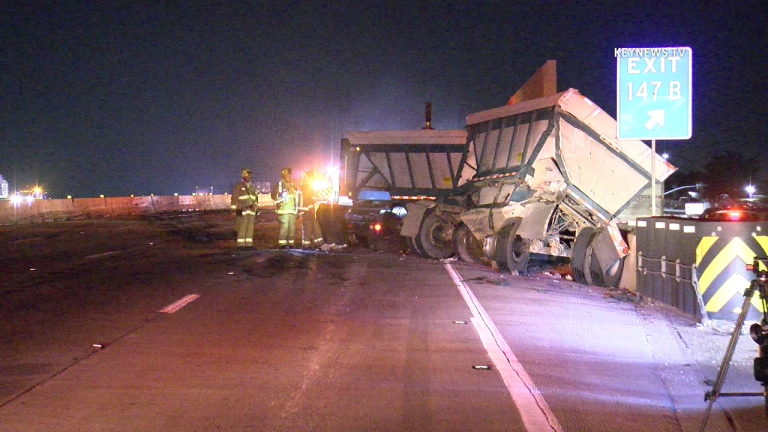 Big Rig Fiery Crash Shuts Down I-5 in Burbank
Two big rigs collide on the I-5 NB, with one bursting into flames. Traffic closed for unknown duration.
At approximately 2 a.m., CHP and Burbank Fire responded to multiple reports of a multi-vehicle collision with fire on the Northbound I-5 Freeway just south of the Buena Vista exit. Units arrived on scene to find two tractor trailers involved in a collision with one of the trailers catching on fire. Per witness reports, the big rig hauling gravel was stalled in the slow lane, when the box trailer impacted the stalled big rig. The box trailer caught fire, and was extinguished by Burbank fire in under 15 minutes. The I-5 Northbound has been closed with a hard closure by Cal Trans for an unknown duration. Traffic is being brought off at Empire and allowed to re-enter on the next North on-ramp. Burbank fire has requested HAZMAT to the area to contain an oil / fuel spill.