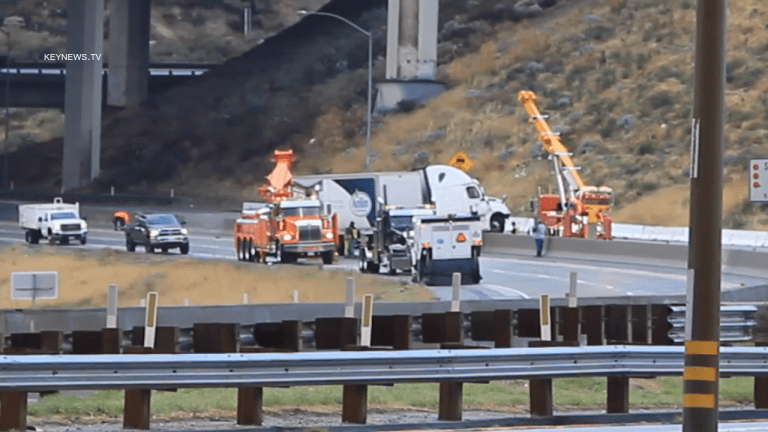 Big Rig Jackknifed SB I-5 Junction of the 14 Freeway
Sig alert issued early Wednesday morning due to a fully loaded jackknifed big rig at I-5 and 14 junction.
On Wednesday, Mar. 10, at 5:54 a.m., California Highway Patrol requested to block all southbound traffic from the I-5 and all truck lanes traveling northbound due to a big rig that was jackknifed. A Sig alert was later issued until they towed the 70,000 pounds that was fully loaded. Caltrans sent sweepers to clean the concrete debris in all lanes. CHP is investigating the incident.
​
Oscar Sol Photojournalist, Key News Network