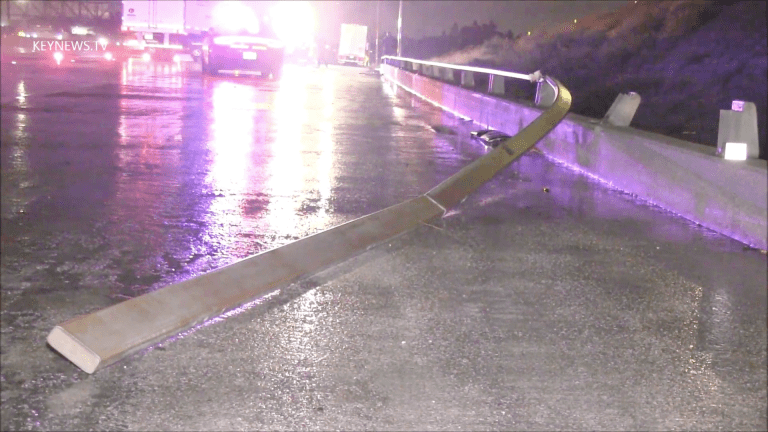 Big Rig Jackknifed Southbound I-5 Under 210 Freeway
Big rig was blocking the #3 and #4 lanes on SB I-5 after solo collision impacting guardrail Wednesday night.
At 11:14 p.m. Wednesday, Mar. 10, 2021, California Highway Patrol responded to a white big rig blocking number three and four lanes due to a solo vehicle collision impacting the right side guardrail. The driver mentioned off camera he was driving southbound at the end of the truck lane when he felt his truck pulling away from the lane to the right shoulder. There were no injuries reported. CHP started running a break from SB I-5 at Calgrove. Sigalert was issued for unknown duration of time. CHP was at the scene investigating the incident.
​
Oscar Sol Photojournalist, Key News Network