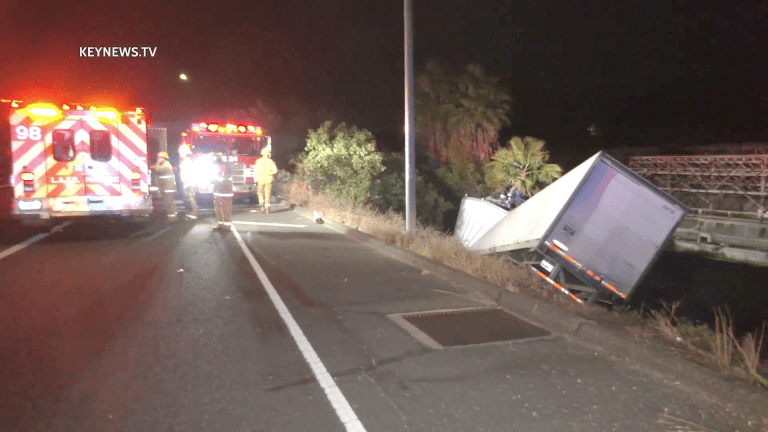 Big Rig Over Side of 210 Freeway at Wheatland
A big rig driver missed off-ramp and went down into brush off the side of the Westbound 210 Freeway early Thursday morning.
Sylmar: Around 1:05 a.m. Thursday, July 23, 2021, a single big rig missed an off-ramp on the Westbound 210 Freeway, and went over the side down about 30 feet into brush.
The Los Angeles Fire Department responded and transported the driver to a local hospital. Westbound 210 Freeway at the Wheatland off-ramp was closed until the big rig was towed away. California Highway Patrol was at the location investigating.